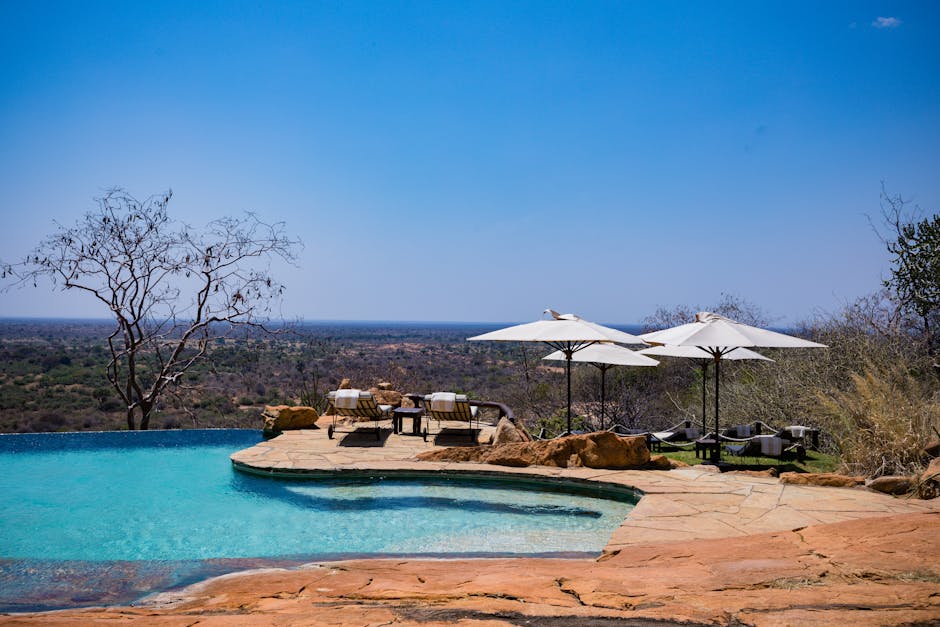 7 Tips For Hiring a Pool Contractor
If you're thinking about putting in a swimming pool, it is crucial to hire a professional pool contractor to help you through the process. Not only will a contractor build you a beautiful pool, but they will also be there to ensure that everything goes smoothly and is done to your satisfaction.
Doing your research prior to contacting any pool contractors can save you both time and money in the long run. Use the following tips to help you select the best pool contractor for your project:
1. Get a list of referrals and references
You can easily get a pool company's name by searching for it on the Better Business Bureau (BBB) website. You can also ask friends, neighbors, co-workers and colleagues for recommendations.
It is important to choose a pool contractor who has a reputation for professionalism, as well as one who has a strong background in the industry. A builder with a good reputation will be able to provide you with a high-quality pool that is guaranteed to last.
2. Check for a license and experience
A pool contractor must have a valid contractor's license, which is required by law to install pools. A licensed contractor will have taken the necessary courses to learn how to install a pool safely and properly.
3. Establish their experience
You'll want to ask for a list of previous jobs from the pool contractor you're considering hiring. This will give you an idea of their skill level and their ability to handle different projects.
4. Request a soils report
If your site is uneven or has complex soil conditions, you'll need to have a soils report prepared by a geotechnical engineer. This analysis will determine whether the location is safe for a pool and recommend design criteria that address any potential problems.
5. Find out how a contractor will communicate with you throughout the project
A reputable pool contractor will make it easy for you to stay up-to-date on the construction of your new pool. They will explain to you the options available and answer your questions, so that you can make an informed decision about your swimming pool.
6. Discuss your budget
A good pool contractor will take your financial constraints into consideration and work with you to create a plan that will fit within your means. This will make the process less stressful and prevent you from overspending on unnecessary upgrades.
7. Set deadlines for your project
It's important to set deadlines for the completion of your pool before you sign a contract with any pool contractor. This will ensure that your project is completed on schedule and without any unforeseen delays.
8. Talk to former customers
Once you've found a few companies that you are interested in working with, contact their previous clients and ask them for feedback on the job they received. This will give you an idea of their quality of work and how well they were satisfied with the contractor's services.